Canada is rich for exploring by car. There's a great network of roads to take you far and beyond. But, whether you are driving for pleasure or for work, winter weather and secluded roads mean you need to be prepared to help yourself.
We are looking at some car essentials that will make your drive a lot safer. This list won't look at mobile phone holders and cute Hello Kitty cushions for the back seat. No, we are talking about 10 things that can save your life (and your schedule). Serious stuff, this.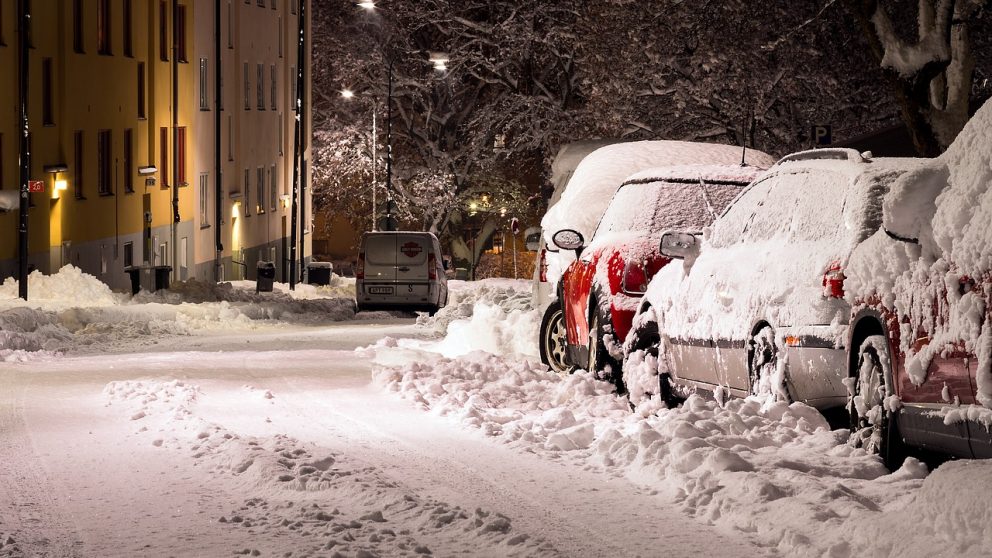 These car essentials will help you keep motoring when you should have been stranded; and keep you safe in inclement weather. Quite a few of our car essentials are geared to winter driving; is that any surprise given how much it snows in Canada?
Portable jumper battery
Did you know that battery capacity can decrease nearly 50 per cent in cold temperatures. It is essential to have a portable jumper for situations when your battery has lost its charge or has malfunctioned. Modern portable jumpers come in a number of capacities and are equipped with nifty features like built-in mobile phone chargers and flashlights.
First aid kit
A kit with essential bandaging supplies, pain relievers, splint and scissors is an absolute must have. If you are keeping bandages or medicines in your first aid kit, make sure to replace them before they expire.
Salt, sand and a shovel
Losing traction on snow and ice and becoming stranded is one of the most common winter hazards. It doesn't matter if your car has four-wheel drive; no traction means no movement. Use a shovel to dig yourself out of a snow bank, salt to melt snow and ice and sand to give your tires some grip.
Spare tire
Automobile manufacturers have shifted away from proving spare tires, jacks and tire changing tools to tire repair kits. These may save a lot of space, but there is no replacement for a spare tire. Even a narrow, speed-restricted tire will be a lifesaver in the event of a puncture. Don't forget the jack and tire wrench to go along with it.
Flashlight
If you can't see it you can't fix it. A flashlight is essential, especially in winter months when sunlight hours are so few. Whether you are trying to diagnose a mechanical problem or find your way around the car, a flashlight is vitally important.
Window breaker and seatbelt cutters
There are many window breakers and seatbelt cutting tools on the market. Pick up one which is high quality and minimizes your effort. Window breakers and seatbelt cutters have proven invaluable lifesavers, especially if you are involved in a flooding accident or are overturned. Always make sure to carry one of each.
Ice scraper and snow brush
Snow and ice build-up is one of the most annoying things during winter months. Worse, it can be a safety hazard too. A simple ice scraper will get your windshield cleared in no time and restore your visibility. With a snow brush you can clean your car to make it safe for high speed driving. There are literally dozens of scraper-brush combos to choose from (yes, even Hello Kitty ones).
Spare waterproof jacket
Is it ever excessive to carry a spare waterproof jacket in your car in Canada? Wet clothing will remove vital body heat and put you at risk of hypothermia. A warm jacket is essential for emergency situations. If you are snowed in, a jacket will keep you warmer, helping you preserve fuel and reducing the risk of carbon monoxide poisoning during idling.
Phone charger
Always carry a 12 volt phone charger in your car, and charging cables for your phone and other devices. Unlike the USB ports connected to your in-car entertainment, 12 volt charging sockets are sometimes wired directly to the fuse box – and your car's battery. This means you can charge your phone without turning on energy sucking electrics and save your car's precious battery while topping up your phone.
Anti-freeze and washer fluid
Anti-freeze and windshield washer fluid are absolute car essentials in winter driving. Anti-freeze is added to the coolant in your car. It helps lower the freezing point of the coolant. Frozen coolant can cause your engine to overheat, and disable it entirely. Washer fluid is filled into the windshield washer bottle. It is an extremely effective grime and slush remover from the windshield. If you have driven in snow or one cleared and salted roads, you know how quickly slush can accumulate on your windscreen and obscure your vision completely. Always carry a spare can of washer fluid regardless of how good your Mississauga car rental is – you will be using a lot of it while you drive in winter.
Mississauga Car Rentals That Keep You Safe
There's no guarantee that you'll have help nearby or even access to cellphone coverage in times of need. That's why being prepared is so important. But the first step to a safe road journey is having a car that will serve you well. That's why so many people trust Advantage for Mississauga car rentals. Our cars are fastidiously maintained. Speak to any of our car rental locations to find out how we do our part to make your drive safer.